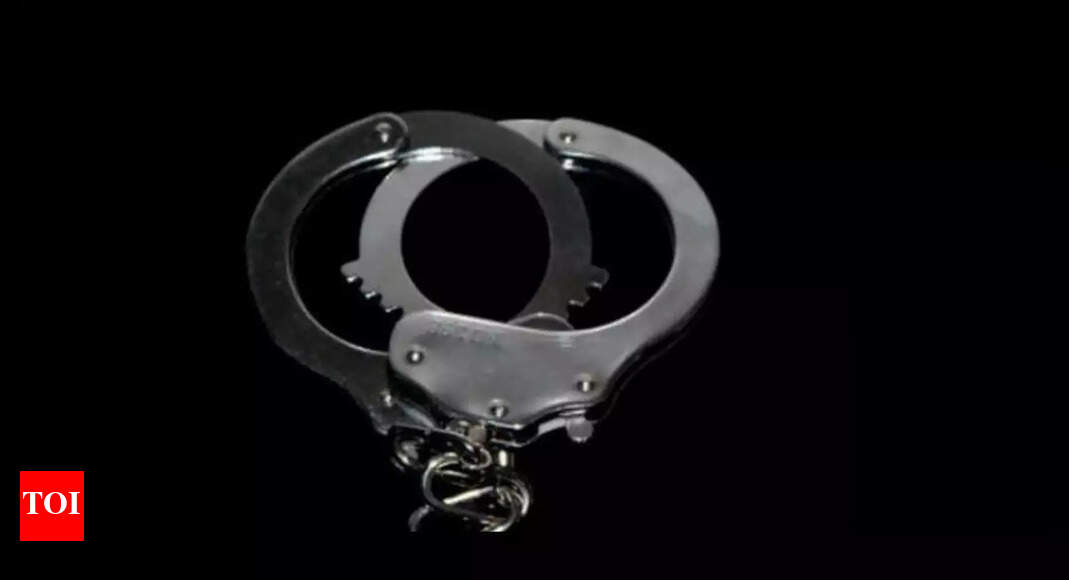 12 more arrested for cheating on the Si exam | Lucknow News
LUCKNOW: Twelve other candidates who allegedly used unfair means during the online examination for the recruitment of sub-inspectors were arrested in Mahanagar in the city on Sunday.
With that 18 people have been arrested so far while the owners of the exam centers are under scanner, police said. The racket was busted on Friday after six people were arrested and could be bigger.
The Uttar Pradesh Police Recruitment and Promotion Board (UPPRPB) had organized the online exam for the position of SI in November-December last year.
Those arrested on Sunday were identified as Hem Gupta and Rahul from Haryana, Yadvendra from Mainpuri, Ankit Kumar from Shamli, Rahul from Jind in Haryana, Devendra Kumar from Hathras, Satyendra Kumar, Dev Chaudhary and Ankur Kumar from Saharanpur, Hari Mohan, Sachin and Jitesh Kumar from Firozabad.
They were arrested on charges of forgery, criminal association and under section 10 of the UP Public Examinations Act 1998, police said.
"The defendants were arrested during the examination of documents and physical test being carried out in 12 districts. The Uttar Pradesh Police Recruitment and Promotion Board had commissioned an institute to analyze the Candidate Response Register (CRL).The agency responsible for analyzing the CRL has found evidence of the use of unfair means by the arrested candidates," said the additional deputy commissioner of the northern zone, Prachi Singh .
She said the candidates were questioned and did not give satisfactory answers. These candidates did not solve the questions and later they solved all the questions at once.
They were probably helped by the test center manager and could have used high-tech tools to solve the questions.
A team will also take them into custody to discover the involvement of other people in the case.
An officer familiar with the investigation said the candidates had paid a large sum to the owners of the exam center, allowing them to adopt unfair means while taking the exams.
"We are currently carrying out an investigation against the owners of the test centers who were in contact with the candidates. All district examination centers where the arrested candidates appeared will also be blacklisted," the officer said.
Police said they followed the financial trail of three of the six candidates arrested on May 6.
Rajat Kumar and Ashutosh Sharma took the online exam at Krishna Infotech's Agra center.
Rajat had transferred Rs 7 lakh to the owner of the center and was due to take the exam in the first quarter, while Ashutosh transferred Rs 5 lakh to the owner and was due to take the exam in the second quarter.
Another defendant, Prateek Chaudhary, also deposited Rs 5 lakh into the account of the owner of the Bulandshahr examination center.
The investigation against Haseen Chaudhary, Pinku Kumar and Deepak Kumar is still ongoing.