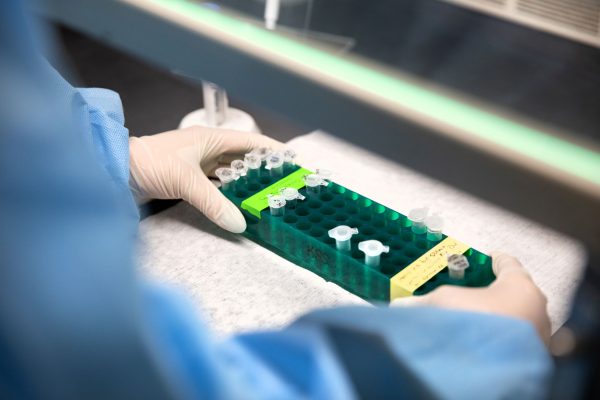 5th round of CUSE grants awards $510,000 to 31 projects
the Research Office is the funding 31 CUSE grant projects this year in the fifth round of annual internal grants.
the Collaboration for unprecedented success and excellence (CUSE Grants) is dedicated to growing the university-wide research enterprise, enhancing interdisciplinary collaborations, and increasing extramural funding and high-quality scholarly output from faculty, as well as enhancing the university's national and global research reputation.
A total of $510,000 has been awarded for this year's selections. The 31 projects funded this year include:
Innovative and Interdisciplinary Research Grants: 16 projects; scholarships are capped at $30,000 per grant.
Good to Excellent Grants: Four projects; grants are capped at $30,000 per grant.
Grants for interdisciplinary seminars: Four projects; grants are capped at $10,000 each.
Seed Grants: 17 projects; grants are capped at $5,000 each.
The complete list of recipients can be found on the Research Office website.
Jumpstart Grants External Funding
"CUSE grants fund faculty to conduct early investigation to establish additional value and credibility for more comprehensive studies that can be funded by external resources," says Gretchen Ritter, vice-chancellor, provost and director of studies. "CUSE grants support the important initial proving ground and survey phase, allowing researchers to test early thinking with the goal of expanding their research."
This purpose of the awards is aptly exemplified by a pair of research professors whose CUSE grant work helped them secure subsequent project funding from the National Science Foundation (NSF). Dessa Bergen Cicoteacher at Falk College of Sport and Human Dynamics, Asif Salekinassistant professor at College of Engineering and Computer Science and subsequent success in obtaining an additional four years of research activity supported by a $736,000 grant from the NSF. Salekin, as the principal investigator of the subsequent NSF grant, and Bergen-Cico are leading an in-depth examination of recovery from opioid use disorder through the development of wearable physiological sensing technologies. These NSF-funded technologies will help identify predictors of cravings and relapse risk while teaching participants how to use mindfulness-based practices to manage cravings and reduce stress and reaction reactions. relapse.
Ramesh Raina, Acting Vice President for Research, said, "It is important to note that faculty from all of the University's degree-granting schools and colleges are represented this year in funded projects as principal or co-investigators. principal investigators. It is also significant that nearly half of the principal investigators awarded are assistant professors, reflecting the program's goal of supporting the research programs of junior faculty members.
CUSE grants fund research and scholarship in a variety of disciplines and span applied sciences, social sciences, physical and life sciences, engineering, liberal arts, humanities, professional schools, and creative arts. A new priority research area has been added in 2022 recognizing the University's commitment to diversity, equity, inclusion and accessibility for projects that support, catalyze or promote research and scholarship on these issues and having a societal impact.
One such award-winning project was the cross-curricular, interdisciplinary grant proposal, "Towards Social Justice Computing: Transdisciplinary Approaches, Research Frameworks, and Critical Pedagogies for Emerging Information Professionals in a World of Data." Its principal investigator is Jasmina Tacheva, assistant professor at the School of Information Studies. The co-principal investigators are Elizabeth Carter, assistant professor in the College of Engineering and Computer Science, whose discipline is civil and environmental engineering; and iSchool assistant teachers Laverne Gray and Beth Patinwhose fields are library information science.
The CUSE grant application and merit review process mimics the practices of major external sponsors. Each year, Syracuse University faculty act as volunteer peer reviewers of submitted applications. This year, the program benefited from 44 peer reviewers monitoring the awards in 11 academic units and 43 departments, centers and institutes.
Participating in the peer review process can be as rewarding as applying for the intramural grant program, according to Raina. He cites the comments of a volunteer evaluator who noted that the experience provided "a great way to learn about colleagues from different units on campus and the innovative and inspiring work they do."
For more information about the program, the application process, or to express your interest in serving as a future peer reviewer, visit CUSE Grant Program Webpage.