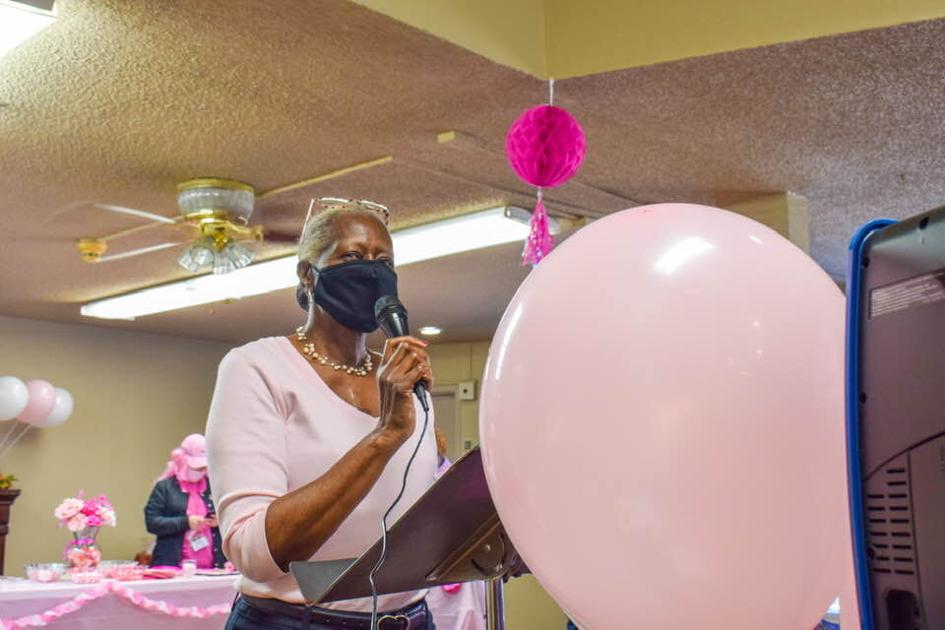 Breast Cancer Survivor Raises Awareness By Sharing Her Story, Emphasizing Self-Exams | New
[ad_1]
It was a bright day for the residents and staff of the Greenbrier Nursing and Rehabilitation Center in Tyler as the community gathered to hear the story of a breast cancer survivor that focused on self -examination as a preventive measure.
Tyler's Joyce Pinkney was first diagnosed with breast cancer in 2008 and again in 2017.
"I wanted them to know that God is good, that he still is and that I'm alive and well to talk about it," she said.
That day in 2008, Pinkney said she felt sick at work. At the time, she was working for Tyler's Andrews Center. She collapsed on her desk and was taken to the emergency room. She soon found out that she had cancer in her right breast.
Having previously worked at the local health department, Pinkney said she knew how to do breast self-exams. She knew something was wrong.
"I knew. I felt the lumps. The ones on the right breast were the size of a nickel and a dime, and the left one was the size of a quarter," she said. Instead of performing a mastectomy, Pinkney did a lumpectomy, just to remove the lumps.
When speaking to residents of Greenbrier, she said she was emotionally overwhelmed and devastated.
"I didn't want to leave my children. I didn't want to die, period, "she said. Then she realized that it wasn't necessarily because she had had it that she had to die of cancer. "There are a lot of treatments out there now that there wasn't before. I had to fight to live, "she said.
She said awareness is about prevention and being proactive. "Even if something on your breast is tender, examine it. You never know, "she said.
"We have to celebrate this month because there are so many people who couldn't get the treatment," Pinkney said.
Her daughter, Kristi Pinkney, the facility's certified dietetic manager, said that by hosting the Breast Cancer Awareness Month event, she knew her mother would be the perfect speaker to raise awareness while also sharing her story in as a survivor.
"It touches my heart, just because I saw my mother go through it. I saw her on good days, on bad days, I saw her when she lost all of her hair and it was so touching. Every time October comes, it brings back a lot of memories, "said Kristi Pinkney.
[ad_2]