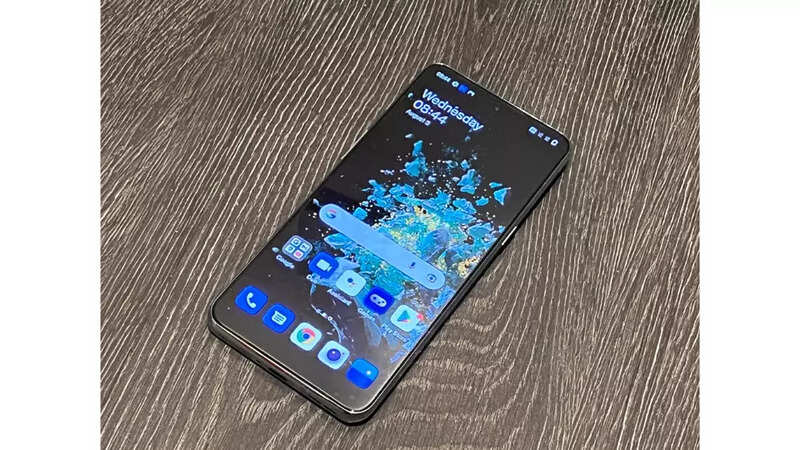 Come for the fast charge, stay for the performance
It's all about speed and performance when it comes to the OnePlus 10T. The Qualcomm Snapdragon 8 Plus Gen 1 is an upgrade over the OnePlus 10 Pro's processor. You also get a 16GB RAM variant with the OnePlus 10T. He's a really solid performer as he barely sweats when it comes to almost anything. Day-to-day tasks are handled with amazing ease, while even heavy-duty tasks like editing videos don't put the smartphone under much strain either. It's one of the fastest Android phones on the market right now and you don't really have the budget for it.
Gaming is a strong point of the OnePlus 10T and that's because OnePlus had put a lot of features under the hood for it. We found that we were playing graphics-intensive games and there was no stuttering or heating up of the phone. There's an all-new 3D cooling system on the OnePlus 10T that OnePlus claims provides up to twice the dissipation capacity of traditional smartphone vapor chambers. OnePlus also says that the cooling system uses 3D graphite, which offers better heat dissipation compared to regular graphite. To make the game smoother, there is a HyperBoost game engine that helps reduce frame rate fluctuation and also improves graphics rendering efficiency. OnePlus 10T is a very good gaming phone and that might be a deciding factor for a certain section of buyers. The 16GB RAM and the latest Snapdragon processor have more than enough power to deliver great overall performance.
OnePlus 10T is running OxygenOS 12.1 out of the box and will soon get OxygenOS 13 which brings some nifty additions to the phone. Oppo-fication of OxygenOS has been happening for a while and a lot of OnePlus enthusiasts aren't too happy. It is what it is and we don't see OnePlus going back to the "original" idea of ​​the OxygenOS.
The highlight of the OnePlus 10 is 150W SuperVOOC charging. This is a ridiculously fast charging system as we've found that in just under 15 minutes you can get over 80% battery . And in about 20 minutes you can fully charge the phone. It's one of the fastest phones to charge and it's really impressive. If charging and battery are the deciding factors for you, the OnePlus 10 scores high on both. The 4800mAh battery can easily last a day as we got 11-12 hours on a single charge with medium to heavy usage. The charging brick, however, is really heavy and chunky, but that's no surprise considering how fast it charges the phone. OnePlus says you don't have to worry about heating up or anything thanks to the fast charging technology. That said, it's still early days for super fast chargers and we'll see how they stand the test of time. A surprise is the lack of wireless charging in the OnePlus 10T.