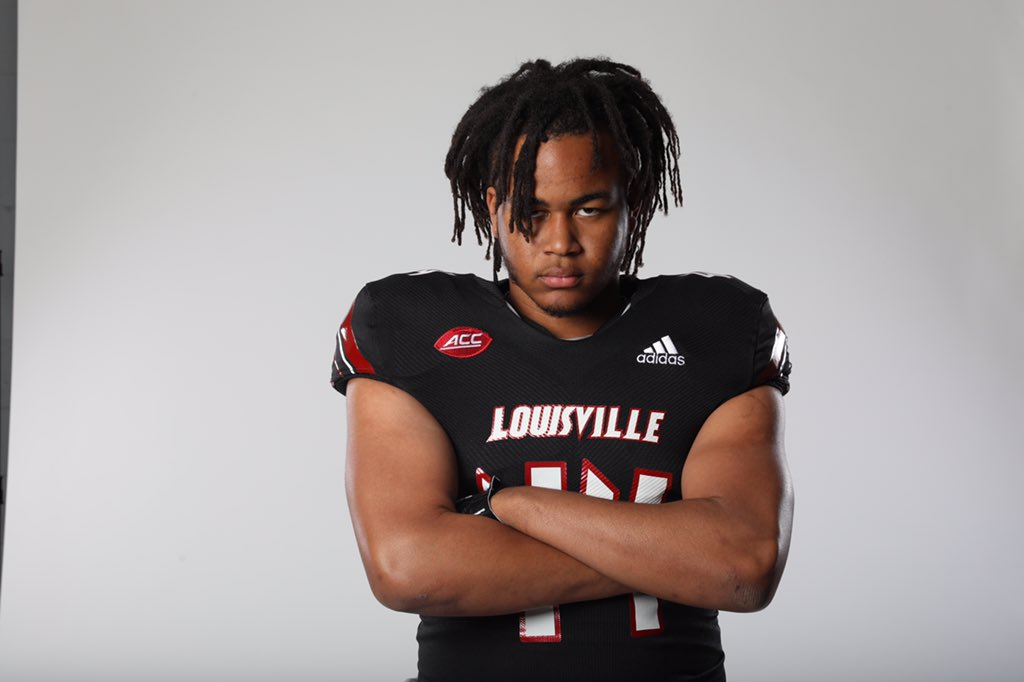 Highlights and Rating: Selah Brown, Louisville defensive lineman
[ad_1]
LOUISVILLE, Ky. – The Louisville football program has landed its seventh enlistment in the 2022 class, as Selah Brown has verbally pledged to play for the Cardinals.
Here's Brown's full Louisville Report assessment:
Perspective: Selah brown
Position: Defensive end / Defensive tackle
Vital: 6 feet 2 inches, 251 pounds
The school: Louisville (Ky.) Male
Framework: A bit undersized in terms of weight for someone in their stance, especially if they're nose-line / defensive tackle. Well toned lower body and strength, but need to add a little more weight and strength to the upper body.
Athletics : Brown has an extremely powerful motor and is the type of player who will carry on until the end of the game. He has a high level burst on the scrimmage line and good closing speed for someone his size. Also has good lateral agility for stunts and spins, and adjusts his pursuit on the fly.
Instinct: He plays with an incredibly aggressive mindset and is disruptive at the point of attack no matter where he lines up. He hits his hands well and does a good job of extension, although that can be a bit inconsistent with that. But more often than not, he dictates control with his blocker.
Polish: Maintains a good pad level throughout his passing stroke thanks in part to a good turn. Sometimes has a reliance on physicality rather than a rushing motion to get into the backfield, which might require some refinement once he's on campus. Although if successful he can shoot across the gap for an almost instant tackle for the loss.
Conclusion: While he's a bit undersized and it remains to be seen how much weight he can really add, Brown has a ton of potential at the next level. He plays with a relentless and aggressive mindset which is exactly what you would expect from a defensive lineman. While he might not be an impact player from the get-go as he needs a bit more weight for a three-technique lineman, but he could become a real threat down the line. in Louisville.
Highlights of Selah Brown's Junior Year: (Here)
(Photo by Selah Brown via University of Louisville)
You can follow Louisville Report for future coverage by like us on Facebook, Twitter and Instagram:
Facebook – @LouisvilleOnSI
Twitter – @LouisvilleOnSI
Instagram – @louisville_report
You can also follow Associate Editor Matthew McGavic on @Matt_McGavic on Twitter

[ad_2]