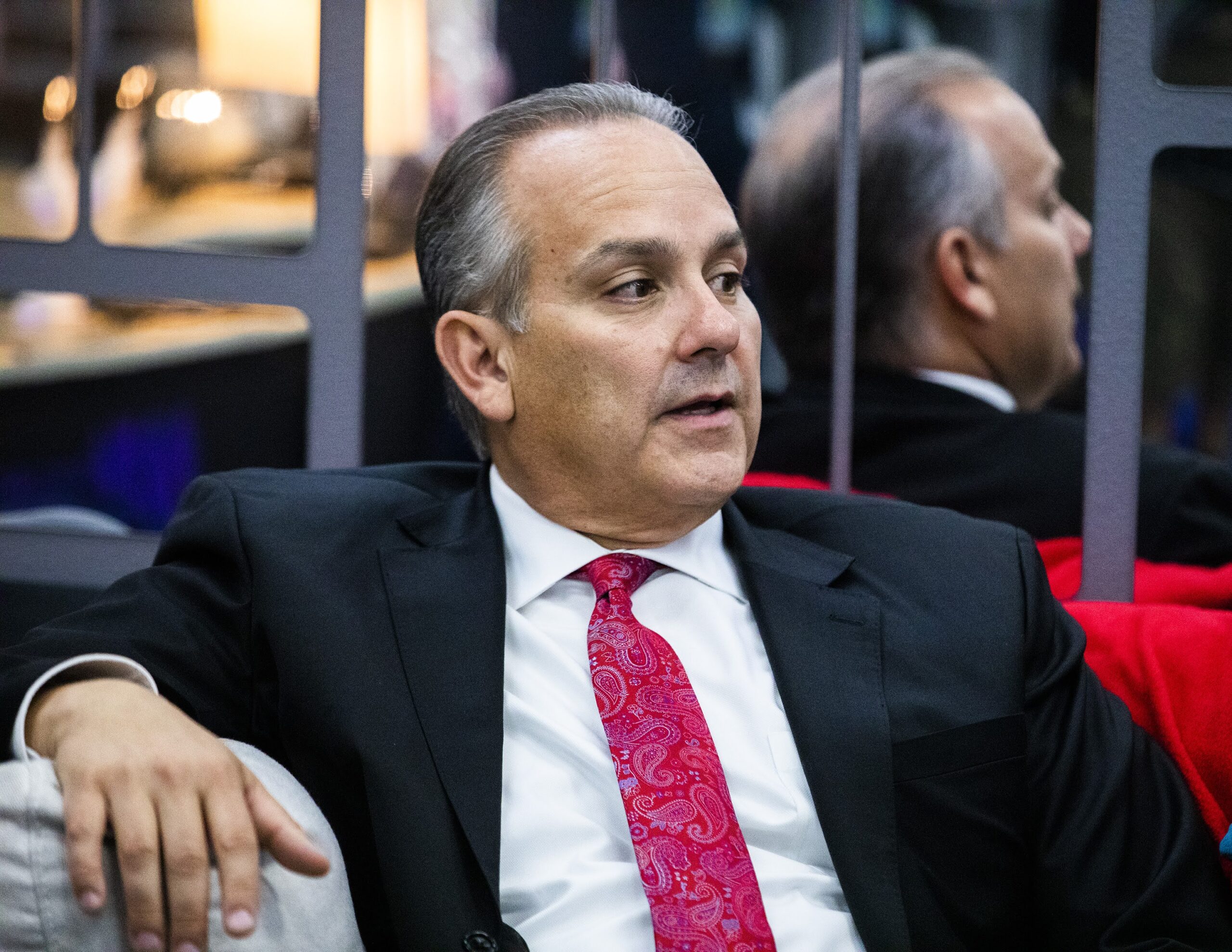 Jara scores high in latest assessment despite falling data – The Nevada Independent
On Thursday, Clark County School District Superintendent Jesus Jara received an "A" grade in his annual evaluation by the district school board.
The board's praise comes after years of disruption to student learning due to the COVID-19 pandemic. The past year has also been marked by tensions between Jara and the school board, which came to a head last October when the board voted to expel Jara. He later reversed that decision and rehired him.
Now the friction appears to be over as the board gave him a summative score of 3.6 out of four possible points and rated the superintendent as highly effective, nearly three months before Jara's contract expires on January 15, 2023. But some schools' minority board members continued to express concerns about Jara's leadership and questioned the evaluation process the majority chose for this year.
"I appreciate working with the board to identify relevant metrics on which to assess appropriately and fairly," Superintendent Jesus Jara said in a statement after the meeting. "As we work to recover from pandemic-related learning loss, improve our student outcomes, and accelerate student academic success, I look forward to continuing to lead the district with the Board of administration and our 40,000 employees as we focus all of our collective efforts. on improving student achievement and well-being.
Its latest rating is an improvement over previous years. In its 2019 assessment, the board credited Jara for increasing community and business involvement during his first year as superintendent, but lamented some of his communication gaffes. In 2020, the board gave Jara lukewarm scores, though he pushed back and argued that his job had been made more difficult by the COVID-19 pandemic.
This year, the board evaluated Jara on three goals it approved earlier this year, including: increasing grade three reading skills for students of all racial and ethnic groups by 7 percentage points and increasing mathematics skills of students in grades six to eight by 5 percentage points; reduce the overrepresentation of the Black/African American student group in student suspensions and discretionary expulsions by 5 percentage points in each area; and hiring more than 1,600 teachers by November.
Jara did not meet the reading goal among Native American and black students. He said that while there were some improvements in math, he "missed the mark" because none of the student groups' math scores rose by the 5 percentage points the board expected. see.
But Jara met targets for suspension and expulsion rates, as well as the benchmark for new teacher hires. Jara credited the hires to the efforts of the district's human resources team, as well as the board of trustees for raising the district's starting salary and offering retention bonuses to some existing teachers.
Administrator Danielle Ford asked if the data in the evaluation presentation was completely accurate.
"From more recent data that has come out, it appears that internal suspension, aka StarOn programs, and RPCs (mandatory parent-teacher conferences) have increased as I understand that principals have been asked to find other means of discipline to achieve the measures we were aiming for", Ford.
She also noted that the hiring figure in the evaluation presentation did not take into account the number of teachers who resigned from the district. Clark County Schools began this school year with nearly 1,400 teaching vacancies, more than in previous years.
Data Insight Partners, a consulting firm that provides education data, has taken on Twitter to push back on the assessment results, citing that only 54% of students participated in standardized testing for the 2020-21 school year, according to Nevada Department of Education data, which was part of the data on which Jara has been assessed. The school district has limited in-person classes for most of this school year.
In the end, the board voted to give Jara scores of "4" for student expulsions, suspensions, teacher hires, and reading proficiency goals, and a score of "2" for the objective in mathematics.
An "accelerated" process
The timing of this year's review is unusual and has raised eyebrows among some admins and community members. Indeed, before this year, Jara's evaluations took place around December.
But earlier this month, board chair Irene Cepeda and trustees Evelyn Garcia Morales and Katie Williams backed a motion by trustee Lola Brooks to have the assessment completed by July 1. October, which she said would allow the board to evaluate Jara "fairly and (in) a timely manner."
But Cavazos, who voted against the motion, said rushing the evaluation process was not conducive to their duties as a board.
"We come in here, we have one thing on the agenda, and all of a sudden it turns into something else, and then we have this accelerated thing that seems like maybe it was predetermined or some people talked about it, but the other people are not included," she said.
Jara's contract does not specify when his evaluation should take place. Instead, it says the board should review and evaluate Jara's performance no later than December 15 each year.
Although the presentation for the evaluation was completed at Thursday's board meeting, he was not ready to give the superintendent a grade. Toward the end of the discussion, Brooks proposed an on-site rating system much to the chagrin of some administrators.
"Why did we decide that Lola would run this and determine how we do the calculations and everything, and not our appraiser who we paid money to?" Ford asked.
The completed assessment clears the way for the board to begin considering whether they want to keep Jara as superintendent and put the matter to a vote.
Cavazos said in an interview with The Nevada Independent she wasn't sure if that was why the evaluation process had been rushed, but she didn't like the optics it was creating. Three of the directors are up for re-election in November, which means new faces could join the board.
"I'm a bit worried that we're trying to rush this before the November election," Cavazos said. "I'm not in favor of rushing because we've had so much drama that I don't want the superintendent's assessment to be seen as political football."
In an interview with The Nevada Independent, Cepeda did not say whether the board would vote on the superintendent's future sooner rather than later, but said it was possible the discussion could have taken place before the end of the year, although the assessment would have had place in December.