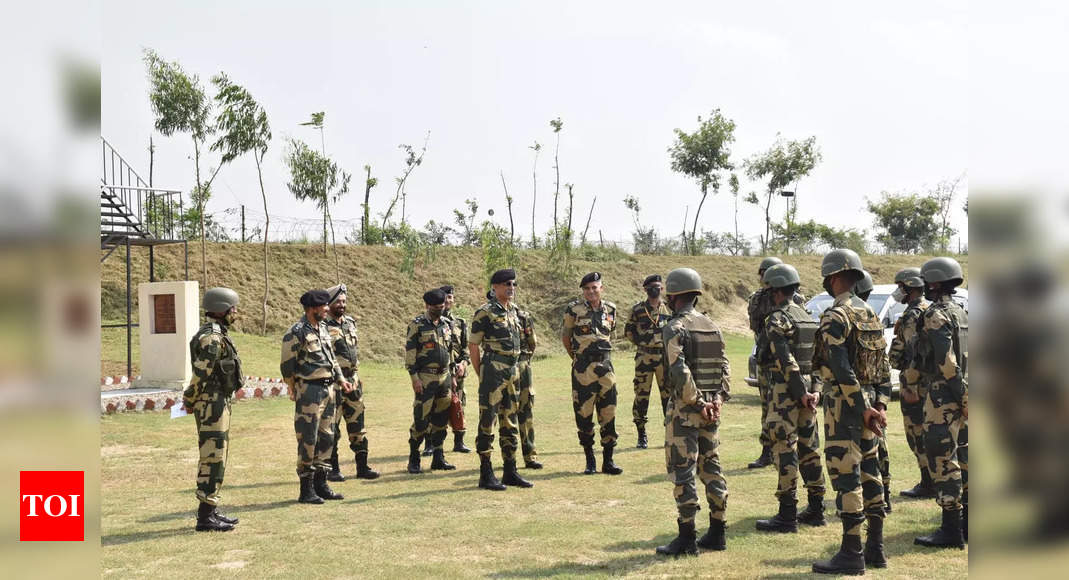 kathua: New CEO of BSF on two-day visit to Jammu, reviews safety in Samba, Kathua | India News
JAMMU: The new Director General (DG) of the Border Security Force (BSF) Pankaj Kumar Singh on Thursday visited the advanced areas of Samba and Kathua districts along the international border below its Jammu border. He is on a two-day visit to Jammu.
A BSF spokesperson said the CEO arrived in Jammu Thursday afternoon and provided an update on the security situation, in addition to holding meetings with senior Jammu Frontier officers.
"Accompanied by NS Jamwal, IG, BSF, Jammu Frontier and other officers, the DG reviewed the overall force deployment and its plan for domination. The DG visited the critical areas of the Basantar River, Tarnha Nallah, Bain Nallah and other areas of Samba, Kathua and Hiranagar and had discussions with the sector / unit commanders in the field.
Jamwal briefed the CEO on the complexities of managing the Jammu border in the current scenario, the spokesperson said.
He added that the CEO also interacted with the jawans and congratulated them for their dedication to safeguarding the international border. "The DG also appreciated the vigilance of the BSF troops and said that the detection of tunnels in the past shows their dedication to their duty for the homeland. In turn, motivated border residents met their new leader with enthusiasm and zeal, maintaining Covid-19 protocols such as social distancing, "said the BSF spokesperson.