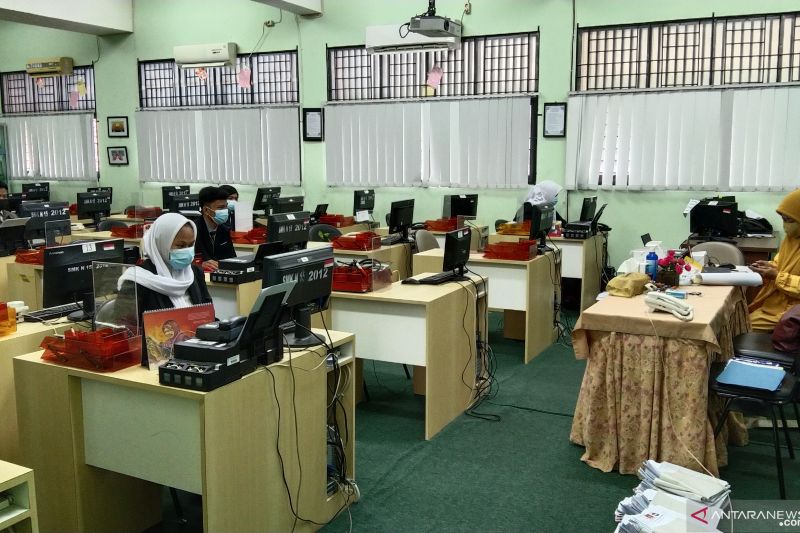 Lawmaker pushes for face-to-face learning assessment in Jakarta
Face-to-face learning, with 100% capacity, is being implemented in multiple provinces with varying numbers of Omicron cases. Areas with a high number of Omicron cases should be evaluated. This is particularly for Jakarta, where the implementation o
Jakarta (ANTARA) – House of Representatives (DPR) Committee X member Putra Nababan has highlighted the need to assess the implementation of 100% face-to-face learning in Jakarta amid the growing number of Omicron cases.
"Face-to-face learning, with 100% capacity, is being implemented in multiple provinces with varying numbers of Omicron cases. Areas with a high number of Omicron cases should be evaluated. This is especially for Jakarta, where the implementation of 100% face-to-face learning needs to be assessed immediately," he noted when contacted here on Monday.
Courses that have been implemented offline can be brought back online by referring to the emergency program until the Omicron cases that are expected to peak in early March can be properly addressed.
Related News: Seven schools in Jakarta halt offline learning due to COVID-19 cases
Nababan insisted that the implementation of face-to-face learning be adapted to the current COVID-19 situation in each region.
"Essentially, 100% face-to-face learning is an effort to overcome student learning loss or loss of learning opportunities due to the COVID-19 pandemic," he said. Explain.
Nababan noted that amid the pandemic, the most important aspect is the health of students, educators and other school members. The efforts that must be made to protect them put in place strict health protocols and also vaccination reminders.
The lawmaker also urged the government to prioritize third dose or booster vaccinations for educators and education staff since most of them have completed vaccinations for almost a year.
Related news: All schools in South Jakarta start full offline learning: Mayor
Earlier, the Jakarta health bureau mentioned that the number of Omicron cases in the capital has reached 720.
The Indonesian government recently allowed schools to start face-to-face learning at 100% capacity through the release of the joint decree of the four ministries on guidelines for the implementation of learning during the pandemic. COVID-19.
The joint decree allows regions, with level 1 and 2 public activity restrictions (PPKM), to implement 100% face-to-face learning.
Related news: Jakarta: 11 schools report COVID infections; no Omicron case yet
Related News: Schools in South Jakarta urged to tighten protocols amid spike in cases