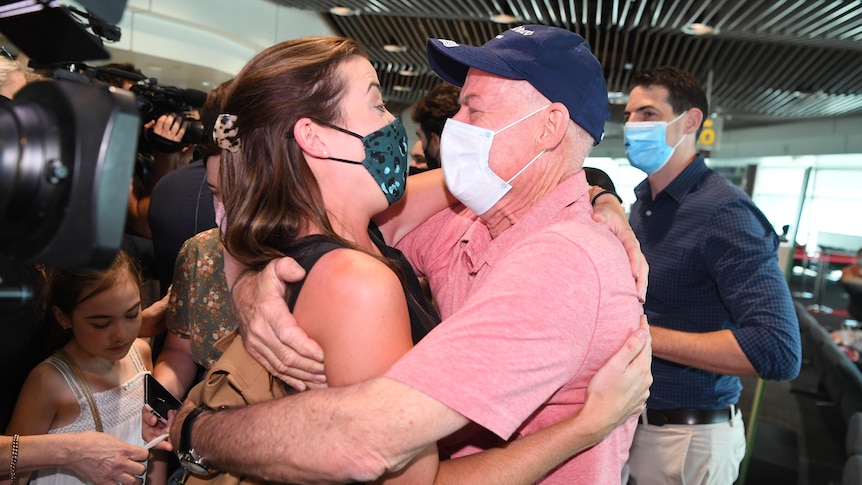 Live COVID updates: Queensland border opens to Victoria and NSW after months of closure
[ad_1]
Melbourne Airport calls for end of pre-departure testing for fully vaccinated people
By Joseph Dunstan
Melbourne Airport says it had an additional 300,000 domestic passengers in November compared to October, as interstate travel continues to ramp up.
But while the airport has hailed the reopening of the Queensland border, it calls on states to end pre-departure testing for fully vaccinated travelers.
"The removal of more restrictions at the state borders is welcome, but the imposition of pre-departure testing is a permanent and unnecessary obstacle for travelers," said airport CEO Lyall Strambi.
"Since Australia no longer pursues a COVID-zero strategy, these tests have little purpose other than to complicate and confuse what should be a straightforward process.
"Immunization rates are high and we need to be sure that fully immunized travelers do not pose a greater risk to other states and territories than their own residents.
"Victoria and New South Wales have demonstrated that removing border testing requirements and permits has no negative effect on overall health outcomes in a highly vaccinated society."
The November figures represent only 12% of the volume of travelers passing through the airport during the same period in 2019.
[ad_2]