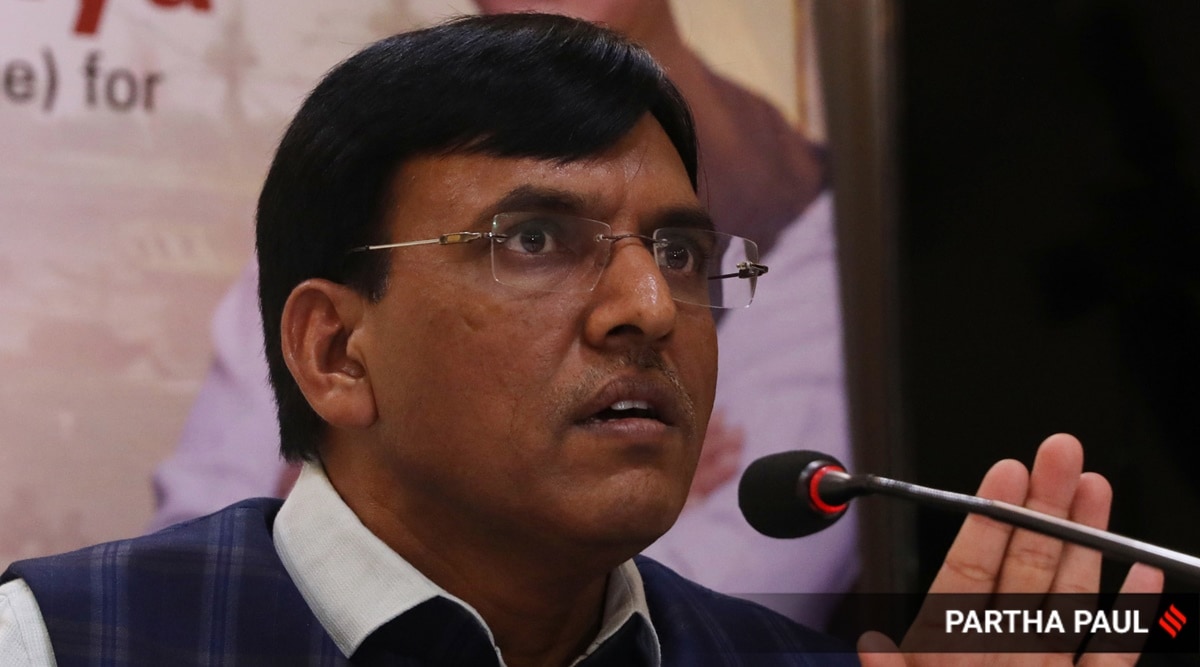 Mandaviya reviews Covid status in Southern states, UTs, urges focus on clusters
Health Minister Mansukh Mandaviya on Friday held a Covid-19 review meeting with five southern states and three union territories and stressed that they should closely monitor emerging clusters and reported hotspots in the third wave of the pandemic.
During his meeting with his counterparts from Karnataka, Kerala, Tamil Nadu, Andhra Pradesh, Telangana, Pondicherry, Andaman and Nicobar Islands and Lakshadweep, Mandaviya reiterated that the five test-follow- treat-vaccinate and adhere to appropriate COVID behavior, coupled with effective case surveillance, remain crucial for the management of Covid-19.
"Adequate and timely testing will help identify infected cases quickly and prevent a sudden surge," Mandaviya told them.
With a large majority of patients isolated at home during this wave, Mandaviya asked them to focus on accelerating the opening of more teleconsultation centers under the Hub and Spoke model. "The teleconsultation centers will not only help us during the pandemic but also for non-Covid medical care," he said.
Regarding the vaccination campaign, Mandaviya called on states and UTs to speed up the pace of vaccination among 15-17 year olds and people whose second dose is due. Regarding testing, he pointed out that states that have reported a lower share of RTPCR in Covid-19 testing should increase it.
The meeting comes a day after the Health Ministry highlighted on Thursday that Karnataka, Kerala, Tamil Nadu and Andhra Pradesh were among the top 10 states contributing the maximum number of active cases to the national Xcovid case tally. -19.
The ministry had said that Karnataka contributes 16.25% of the total active cases reported in the country at present. All 27 districts in the state are reporting a positivity rate above 10%, while all 14 districts in Kerala are reporting a positivity rate above 10%, he said.
The ministry also said that Bangalore Urban and Chennai are among the districts in southern India that are showing a drop in cases and positivity, compared to last week, while Ernakulam, Kozhikode and Thiruvananthapuram in Kerala are recording a high number of cases.
DCGI authorizes Bharat Biotech to organize phase 3 trials for nasal Covid vaccine
The Drugs Controller General of India (DCGI), the drug regulator, on Friday granted permission to Bharat Biotech to conduct a phase 3 clinical trial of its nasal vaccine against Covid-19. Meanwhile, Bharat Biotech will carry out the BBV154 nasal vaccine for the two-dose primary schedule as well as the booster dose schedule. BBV154 is an adenovirus-vectored intranasal Covid-19 vaccine. Intranasal immunization of BBV154 can create an immune response in the nose.