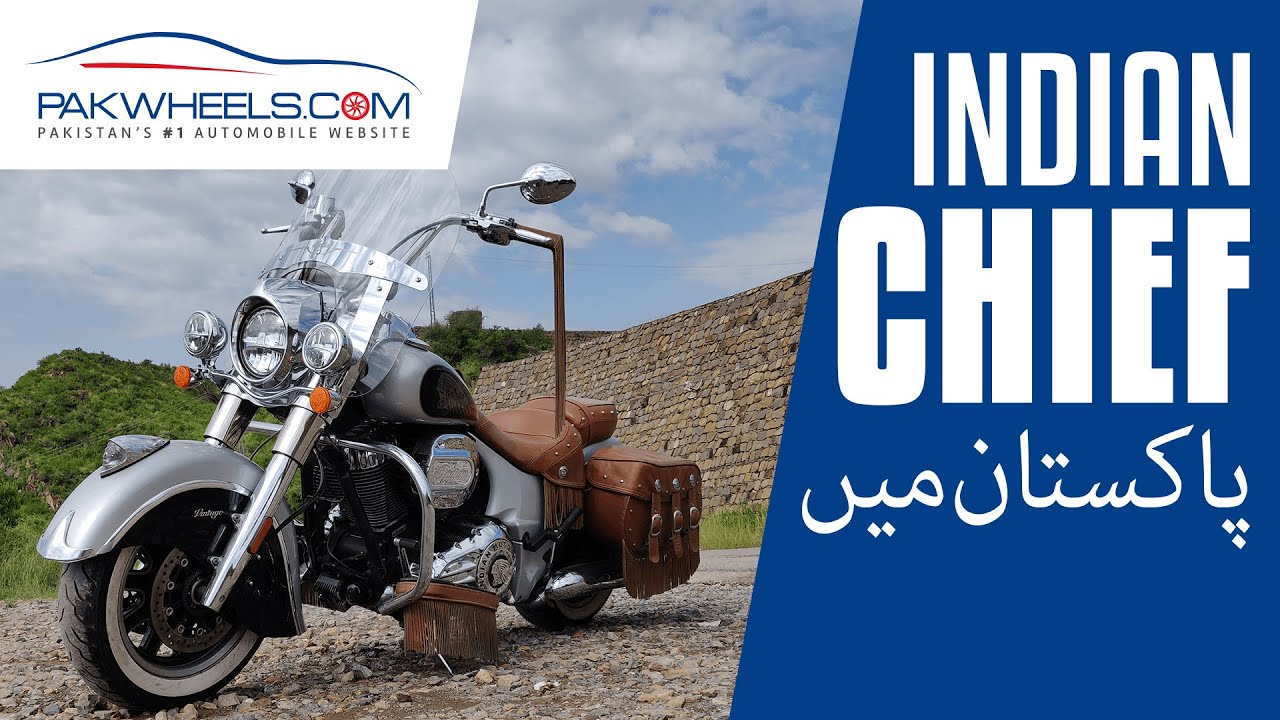 "Only 2 Indian Chief Vintage in Pakistan", owner's opinion
We are here with a unique bike review today, because this machine is unique in terms of style and performance. The bike is called Vintage Indian Chef, and there are only two Indian chiefs in Pakistan. The bicycle under examination is the 2016 model and import 2018.
Story
At first the bike was called Indie bike, but the company went bankrupt. In 2011, Polaris bought the business and reintroduced Indian bikes. It is a combination of classic look and modern technology. In addition, there are three current variants bikes i.e. Indian Chief Vintage, Indian Chief Dark Horse and Indian Chieftain.
Bike body
Before, you will see an emblem, and every time you start the bike, a light will turn on in The face of the red Indian. The motorcycle has Chrome LED headlights, LED auxiliary lights and LED side signals.
The front fender also has a classic design with white wall tires. Then there is the Front display, which can be removed with just one clip. In addition, the front and rear brakes are ABS disc.
On the back you will see a classic design Back lighting and Chrome mudguards.
Bike switches and controls
It's a Keyless bike, and if you have a key fob in your pocket, you can turn on the bike with a power button on its reservoir. You will find the Start button, stop switch, hazard warning button and Speed ​​regulator on the right side of the handle.
On the left side, the bike has Horn buttons, Headlights on / off, and Indicators. Meanwhile, the owner installed an Aftermarket Road Thunder soundbar for music.
On the bicycle tank, you will find a fuel gauge and a speedometer. The counter goes up to 200 miles / hour, while it also shows Trip A, Trip B, Digital RPM, time, temperature, battery voltage and Average fuel. There are two fuel lids, but one is just right for the design.
You will find the Indian motorcycle logo in almost all parts of the bike, including the leather racing grips, wing mirror, Brakes, etc.
Seats
The saddle of the bicycle is also made of Leather, while you can install a carrier or other leather seat in the back. In addition, you will find Leather bags on both sides because it is a bigger bike. A a few decades ago, people would buy huge bikes and put leather saddlebags on the side for travel, luggage or styling. bicycle companies started to introduce Bagger Bikes, and the style has been a hit ever since.
Motor
The bike has a 1800cc engine, and the name of this engine technology is Thunderstroke. If you take a close look at the engine design, it looks like the headgear of a Red Indian. Exhaust pipes look like Shark Finn's Tales, which is quite a standard design in vintage cars.
Performance
The owner had some misgivings about his performance and he felt he should be very careful due to his sophisticated styling. "But I rode this bike until 400 kilometers in the rain and summer heat and it turned out that this is not the bike of the look rather it has excellent performance in all conditions ", he told us, adding that apart from changing Engine oil and by cleaning the air filter it did no maintenance work on this bike for the last time 3,000 miles.
Maintenance cost
According to the owner, the maintenance cost is relatively higher compared to a regular bicycle. "It costs me about 30,000 rupees for just one oil change, "he said.
Price
The owner bought this bike is around a 6 million rupees. However, he sells this bike, and you can advertise it here.
Watch the video