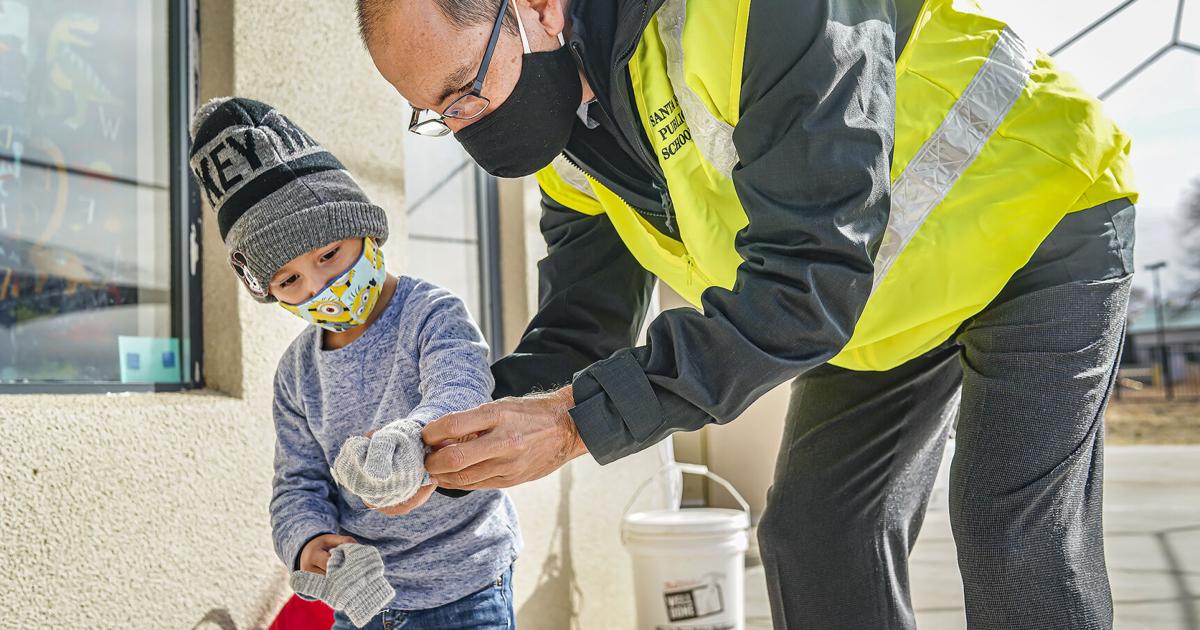 Santa Fe School Board Evaluates Superintendent Saturday | Education
Nearly seven months into his one-year contract at Santa Fe Public Schools, Superintendent Hilario "Larry" Chavez will face a performance evaluation Saturday by school board members, who will determine whether he will retain his post after June.
The board named Chavez to the district's top job in April to replace Veronica García, who retired after her second five-year term in the position; his initial tenure began in 1999. Previously, Chavez served as the Associate Superintendent of the Athletics, Activities, and School Support District.
He entered the role with a one-year, $150,000 contract in July.
Since then, public schools in Santa Fe have faced declining enrollment, an unprecedented teacher shortage and the resurgence of two coronavirus outbreaks that have prompted a return to remote learning, in part in due to a lack of coronavirus testing for students and staff.
"We thought last year's school year was very intense, extreme and something we had never seen before," Chavez said on Friday. "But I think this year has passed it, and we're only one step away. [six] month in."
Chavez is also leading the district through the launch of several new initiatives, such as a gradual transition away from the traditional AF grading system and the first year of Desert Sage Academy as an online option for K-12 students. the 12th year.
It also saw a successful election for the district. In November, voters approved a renewal of a $100 million general bond that will fund construction projects, including a new building for the Mandela International Magnet School.
The board is likely to take action after Chavez's closed-door evaluation on Saturday, but a decision on his contract may be delayed.
Board member Sarah Boses said the board will assess Chavez in at least seven state-recommended performance categories, ranging from community relations to ethics.
If the board chooses not to renew his contract, he will begin a new hiring process with a view to finding someone to replace him by July.
"We would only want to do it if we really needed to," Boses said.
Chavez began working in the district in 2017. School board president Kate Noble honored him for his work in raising the 2020 graduation rate to a peak of 86.3%.
He is hopeful the board will renew his contract, and on Friday he reiterated his interest in remaining as long-term superintendent.
"You have to make a lot of tough decisions, but at the end of the day I'm happy and satisfied with the decisions we made," Chavez said. "That doesn't mean we can't improve."