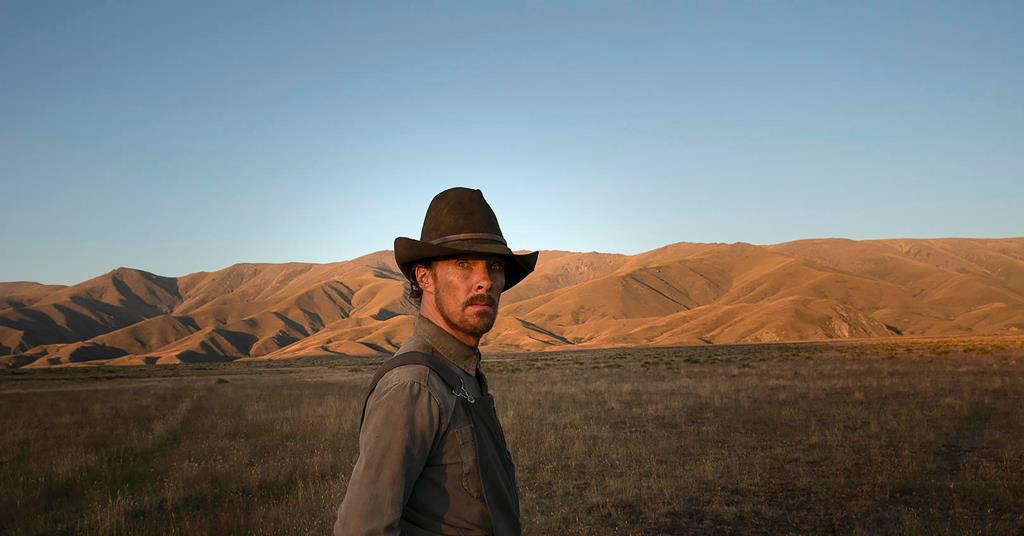 'The Power of the Dog': Venice Review | Comments
Real. Jeanne Campion. Australia / UK / Canada. 2021. 128 min.
Jane Campion goes American Gothic with a 1920s story that feels like an old-fashioned western filtered through the dramatic, dark mindset of a William Faulkner. Indeed, Campion has adapted The power of the dog from a 1967 American novel by Thomas Savage, recently rediscovered and certainly due to renewed interest once this austere highland drama hits theaters in November, and Netflix the following month. Followers of Campion will be mesmerized to see her embrace a large country landscape canvas, as well as pursue some of her key interests, including dysfunctional family dynamics, the vagaries of sexual desire, and male ego discomforts – all themes. which have emerged in fascinating ways. in both seasons of his recent television drama Top of the lake. The latter theme is personified here by an intense and incredibly nuanced performance by Benedict Cumberbatch, whose lineup expands in ever more intriguing ways, and here produces one of his most disturbing characterizations to date.
Campion's most elaborate film, consistently involving drama for years
The setting is Montana in 1925, where brothers Phil and George Burbank, wealthy cattle owners, preside over an all-male community of cowherds – with the exception of domestic staff – on their isolated ranch, overlooked by a chain of hills. George (Jesse Plemons) calm and brooding is a poised but tender guy. He is trampled underfoot by smarter, college-educated Phil (Cumberbatch) who, despite his degree in Classics, has opted for an untimely life on the shooting range, castrating bulls with his bare hands, weaving cowskin ropes, refusing to wash, and generally making a point of anything that proves he's a hardy son of the plains.
This taciturn but still sharp-tongued man, in other words, seems pathologically bound to prove his manhood to the world – easily taking offense when he meets anything that could challenge him. That's why he instantly hates – and encourages his cowboys to laugh – Peter (Kodi Smit-McPhee), the sensitive and intellectual son of widow Rose Gordon (Kirsten Dunst), who runs a restaurant in a town. neighbor. Seeing the paper flowers handmade by aspiring doctor Peter, Phil identifies him as an enemy to be humiliated – but is horrified when George announces that he is marrying the boy's mother.
Jealous of having interrupted his brotherly closeness to George and furious at seeing his territory invaded when Rose moves to the cavernous pile of a Brothers' house, Phil almost instinctively finds ways to make his life a misery – above all, albeit war psychological such as disrupting his already nervous piano playing. Things get worse when Peter joins his mother, who quickly turned to alcohol to ease her unhappy loneliness. Eventually, one of these characters will prove to be playing a long and shrewd game in the national war of attrition.
The adaptation of Campion is undeniably true to the essence of the novel, although it removes some key episodes and arguably emphasizes other aspects. Notably, it strongly underscores the precise nature of Phil's reverence for a former cowherd who was his beloved mentor. This may not be entirely necessary, however, since the key theme of repressed homosexuality in macho societies – and a pathological intensity of the cowboy cult of masculinity – is more than clearly visible between the lines of history.
Beautifully photographed by Ari Wegner (Lady Macbeth, In fabric, true story of the Kelly gang), the film makes the most of its overwhelming landscapes for humanity (also inhospitable in heat and snow) with the South Island of New Zealand, imposing Montana's replacement. The landscapes counterbalance the expansive but claustrophobic interiors of the Burbank House, its dark wooded surfaces seemingly untouched for generations and less disturbed by the presence of locals than by the showers of dust-muffled sunlight spurting from its windows.
Light is used with particular gusto in these sequences, especially at the start, when Cumberbatch's Phil is lit from behind, his gestures and riding gait marking the change in his moods and moods even when he's not saying anything. . Body language is something Campion pays special attention to here, especially in the gangly, coltish awkwardness of Peter de Smit-McPhee and the sweet, stiff reluctance of George de Plemons.
All four of the lead roles are excellent, the once-ingenious Dunst continues her current exploration of more mature and vulnerable female characters, while Plemons can do a finely-tuned man-child awkwardness like few other American actors of her generation. Inevitably, it's Cumberbatch who makes the most impression, in part because the atmospheric darkness, framing Phil's suspicious looks and micro-glances of contempt, makes us guess exactly what's going on in the room. spirit of this character. Cameo's backing includes Keith Carradine, Frances Conroy, Thomasin McKenzie, who is rising fast (also in Venice with Last night in Soho) and Genevieve Lemon Regular Long-lasting Campion.
Perhaps a flaw of the film is that Campion's adaptation softens Phil's character a bit too much, making him a bit more vulnerable than the truly disturbed figure in the original – a decision sufficiently justifiable, though its effect takes away some bit the sting to what is essentially a twist end, and that here just feels a bathetic touch.
Nevertheless, if The power of the dog isn't the absolute death blow Campionites could have hoped for, it's its more completely crafted, consistently involving drama for years: overall, pretty much the overall visual, dramatic, and, indeed, sound. Composer Jonny Greenwood adds another daring credit to his CV, with a chord-dominated score punctuated by spooky horns and, at one point, manic, edgy high notes on the piano, channeling some 20ecomposers of the last century (Charles Ives, Bartok, Messiaen, Shostakovich) in a way that should seem at odds with the wild setting of the meadows, but with a parsimony that is absolutely one with it.
Production companies: See-Saw Films, Bad Girl Creek, Max Films, Cross City Films, BBC Film, Brightstar
International sales: Netflix, [email protected]
Producers: Jane Campion, Tanya Seghatchian, Emile Sherman, Iain Canning, Roger Frappier
Screenplay: Jane Campion, based on the novel by Thomas Savage
Photography: Ari Wegner
Publisher: Peter Sciberras
Production Design: Grant Major
Music: Jonny Greenwood
Main actors: Benedict Cumberbatch, Kirsten Dunst, Jesse Plemons, Kodi Smit-McPhee