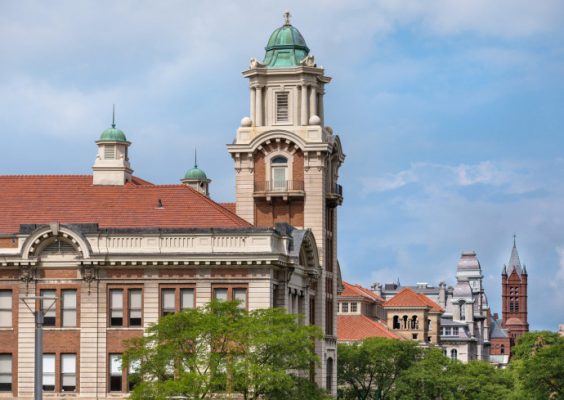 Understanding the work of the Community Review Board
[ad_1]
A new resource for the Syracuse University community, the Community Review Board is in place to review appeals of civil complaints regarding the conduct of Department of Public Safety (DPS) officers. His work is another step in helping to ensure transparency and increase a fair approach to safety and security on campus.
The board of directors is also responsible for reviewing and commenting on new policies, procedures and potential DPS training; review key DPS functions for the community; and the publication to the university community of an annual public report on the findings and recommendations.
Established as a result of an independent review of the DPS by former Attorney General Loretta E. Lynch, the CRB has 11 members: three undergraduates, one graduate student, one law student, two faculty members, two staff members and two directors.
Brianna C. Sclafani, a law student at the College of Law and a graduate of the Maxwell School of Citizenship and Public Affairs, chairs the CRB.
The CRB also has two advisers. Bethaida "Bea" González, former vice-president for community engagement, special assistant to the chancellor and dean of University College, will be the CRB's senior advisor. Melvin "Tony" Perez, former head of public safety at Monroe Community College, will be CRB's expert law enforcement consultant.
Before a complaint against a DPS agent can be lodged with the CRB, a formal complaint must first be lodged with DPS Internal Affairs. Once a complaint is filed, the DPS will initiate what is known as the Internal Affairs Investigation Process.
If the citizen or DPS member is not satisfied with the outcome of the internal affairs investigation, they have 14 days to appeal the decision by email to the CRB.
For more information on the CRB and the complaint process, visit the website CRB web page.
[ad_2]