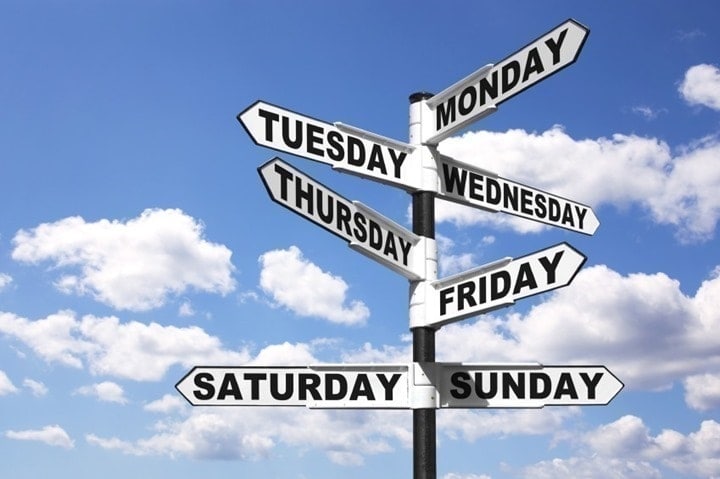 Week in Review – June 19, 2022
Week in Review is a collection of all the good stuff I've written over the past week on the internet, plus a small stack of links I've found interesting – usually related to endurance sports. I've often wondered what to do with all the freshness people write, and even though I share a lot on Twitter and Facebook, this is a better forum to send it to you all. Most of the time, these different streams don't overlap, so be on the lookout for all that good stuff!
So with that, let's take action!
DCR posts from the past week:
I tried to be on vacation last week with the family. This attempt mostly worked, save all the videos I shot that I will need to complete the edit. However, a message slipped out:
Wednesday: Strava Added video support: here's how it works!
Get ready for a flurry of stuff this week, mostly focused on extensive testing of new things/concepts.
YouTube video from last week:
Here's what hit the hits on the You of Tube, don't forget to subscribe to be notified of videos the second they are broadcast!
Things I found interesting around the Interwebs:
Here's a not-so-small rundown of all the random things I stumbled upon while doing my civic duty to find the end of the internet:
1) Interview on Sports Tech and Drone Review: I've given many interviews over the years, but this might be one of my favorites! I think mainly because it's so different from any other I've done. Much of the discussion here is about drones and sports tracking apps. But as you can see, in the chapters below, there are a ton of other topics we cover. Good times for sure!
Here are all the chapters from the video/interview above:
0:00 Introduction
00:59 What inspired you to start your blog and start reviewing sports equipment?
06:01 What are the audience differences between your sports content and your drone content?
11:59 Where do you see tracking technology going in the future?
16:07 How do you go about your drone review process?
8:42 How do you stay up to date with regulations in all the places you travel?
22:45 Do you buy all the products you review?
25:23 What made you decide to move to Amsterdam?
28:24 Do you film everything by yourself?
32:31 Have you ever come across a product so bad you didn't review it?
36:21 What do you think happened with the Mavic 3 version?
38:10 Do you think DJI has become greedy in recent years?
45:04 How do you remember all the specs of all the different products you're reviewing?
47:19 Can you tell us about your wind test videos?
51:07 Are you hoping for a Phantom 5?
56:03 What do you think of Remote ID in the United States?
01:05:07 What is your favorite drone?
2) Smart Surfboard Fin Collects Ocean Data: Sounds pretty cool. It's part surfer GPS ("What did I do?") and part environmental data collection for researchers. Sure, this stuff tends to require massive adoption to start becoming useful to researchers, but… you have to start somewhere.
3) Red Bull Cliff Diving in Paris in front of the Eiffel Tower: It's cool. It would have been cooler if I had been in town (I missed that by a few weeks). But still, amazing backdrop for it.
4) How they got these high angle shots: It's not at all what I expected. I assumed a drone was involved, but apparently not (obtaining drone permits in Paris is incredibly difficult, but not impossible for an operation like this).
5) Peloton's machine learning engine for training recommendations: It's definitely on the geek side, but so are many of you. Like, it's a complete geek-send with database structures and more. (Going through PeloBuddy)
6) Samsung Galaxy Watch 5 could have fast charging: In some ways, I think we'll see a lot of companies stepping up on the fast-charging front in the next 12 months or so. We saw Apple make solid strides last year with the Apple Watch Series 7. We saw Garmin tackle it more recently in some Venu 2 series last year, along with other smaller brands. On the whole market, it's still not where it needs to be, but it's getting there.
seven) A look at how DJI turned the Mini 3 Pro into 250g: This is noteworthy mainly for the details that DJI has given on this drone when it comes to engineering decisions. Previously, they rarely described such details publicly. In some ways it's a bit like what we see with Peloton above – once you start dominating the market, you see companies pushing the boundaries of things (software or hardware), beyond the basic engineering. Which isn't to say that other companies aren't either, but when I look at different market categories, there's often a point where you're like, "Yeah, they've gone from barely staying ahead of competition, to simply showing it off."
—
With that, thanks for reading!